Hi, Dan here. Welcome to the 2nd edition of my newsletter. 👋
This week I share what I've been listening to, learning and laughing at.
(a light n' easy post compared to last week's)
---
Listening 🎧
I often have trouble sleeping during stressful or uncertain times. Trouble falling asleep, and also waking up in the night.
My solution? Sleep stories.
Sleep stories are like bedtime stories for adults. They mix music, soundscapes and a soothing voice to help you drift off to sleep. I originally discovered them on Calm, where celebrities like Matthew McConaughey narrate.
I've now discovered Get Sleepy - 'the podcast that puts you to sleep'. I find their sleep stories more effective and interesting than Calm's. Plus it's free.
The episodes are ~35mins long and I'm almost always asleep before the end (I listen on Spotify with a 30min sleep timer set). Especially with those involving islands, rivers or trains. 😴
Now if I wake up in the middle of the night, instead of thinking I'll be able to go back to sleep on my own (or checking phone for bad news), I put a sleep story on. It works.
I'm sleeping much better lately. Check it out: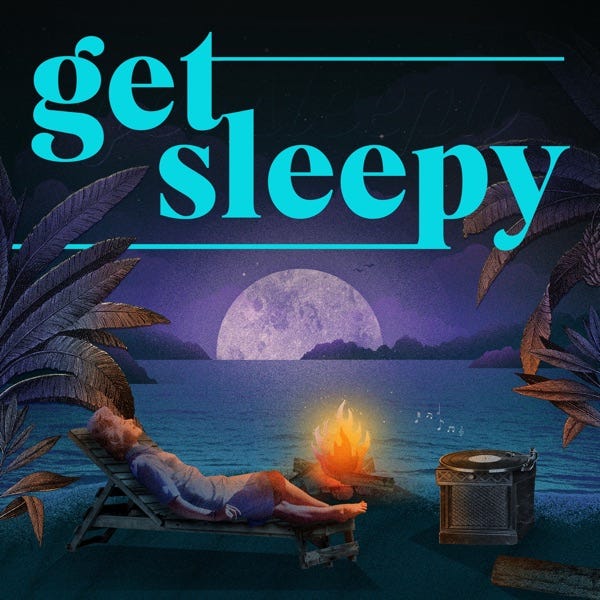 ---
Learning 🧐
I love learning, especially from people who've achieved great things or built iconic companies. So I read lots of business books and biographies.
I just finished Tools of Titans: The Tactics, Routines, and Habits of Billionaires, Icons, and World-Class Performers, by Tim Ferriss.
This book contains the distilled habits, tools and life philosophies of over 100 top performers from many different fields, people like Arnold Schwarzenegger, Jack Dorsey (Twitter CEO) and Shaun White (Snowboarder).
It's formatted like a Q&A, with guests asked the same questions (like what do they do in the first hour of each morning?). Many of the chapters are short and they are standalone - so you don't have to read them all, or in order.
I got lots of nuggets of wisdom, book recommendations and actionable habits to try in my own life.
There's also a 'best of' Tools of Titans podcast where you can get taste of the book.
---
Laughing 🤣
2020 summed up in one image.
That's all for this week, hope you enjoyed it.
Stay well!
Cheers,
Dan 🤘