Hi, Dan here. Welcome to the 5th edition of my newsletter. 👋
This week I share why I believe 2021 will be an amazing year to travel.
---
Let's assume we manage to get coronavirus under some sort of control in 2021 - a vaccine, herd immunity… or through enough people being sensible for 2 weeks so it dies out (yeah good luck with that one! 🙈).
It probably won't be eradicated, but I'm optimistic it will be a lot better than it is now.
I think most borders will reopen at least. And that international travel can be done safely again - masks on planes, reliable testing, no quarantine etc.
And I believe this will usher in a new golden age for international travel. Not for everyone. But for people like you and I.
Why? 🤔 Read on…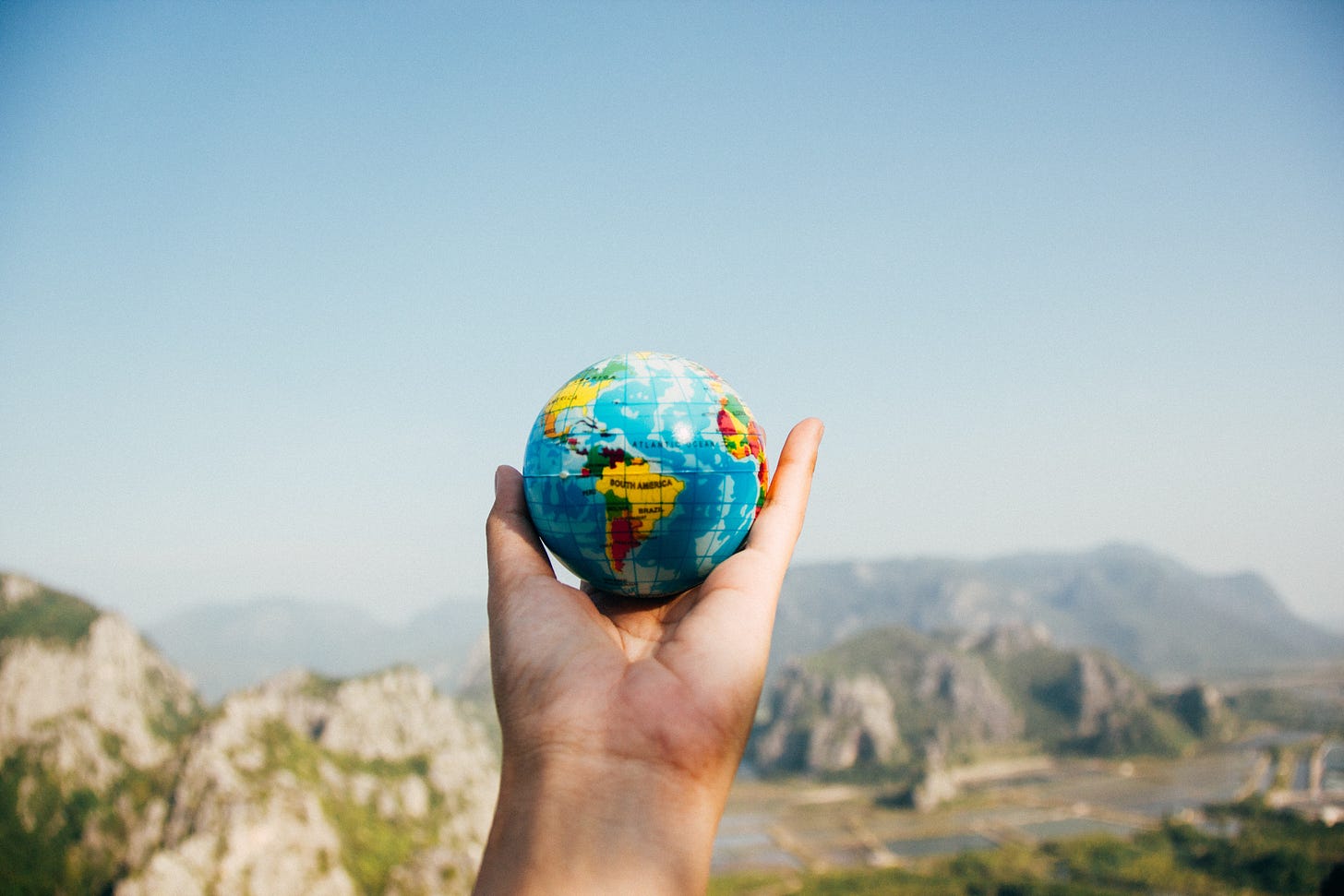 Yes Near 🚙, But Also Far ✈️
Most experts are touting local/domestic as THE travel trend for the foreseeable future. Travel companies are pivoting, like Airbnb's Go Near campaign and Culture Trip's Road Trips Near Me.
Most Dutch residents are not leaving the country for their holidays, or if they are, are only going to neighbouring countries (by car). It's a similar story everywhere right now.
I couldn't find the stats, but assume many are traveling to nature or more secluded spots (with less people) nearby.
This makes total sense in the current corona-climate. And will likely be the dominant travel trend in 2021 still. It's either that, or people won't travel at all (i.e. won't be able to / can't afford to).
But these won't be the only 2021 travel trends in my opinion.
Why? Because 'going near' doesn't solve many people's innate desire to explore and discover completely new places, people and experiences.
I, for one, am not enthused by 'staycation', are you?
---
Holding On To What's Golden?* ✨
The main reason 2021 will be so great to travel internationally, is precisely because of the other trends - less other people travelling.
No over-tourism, no overrun cities, a lot less package tourists.
The majority of people traveling internationally will be young (at heart), adventurous, open-minded, and respectful of local cultures and customs.
And they'll be very excited to be travelling again!
Because of this, locals will be more tolerant, welcoming of travellers, and will interact more.
I experienced a mini-version of this sort of travel 15 years ago. I did a 1 year 'round the world trip in 2005-06, and my first stop was Thailand - 6 months after the devastating tsunami.
Places Phi Phi, usually overrun with tourists, were quiet. Not quite the paradise in The Beach (a very underrated movie IMO), but also not far off.
The only people travelling were exactly as described above - young, open-minded, respectful etc.
I volunteered to clean up debris on beaches still left from the tsunami, as did many fellow travellers. I quickly struck up conversations, met people to travel with, and made fast friends.
Locals who relied on tourism were super happy we were there too. And they were not just serving guests like usual, but also hanging out meeting travellers too.
I've been to Thailand before and since and it's a very different story. Although usually friendly, I find locals to be very separated from tourists and many are clearly jaded (which is understandable after decades of demanding and poor-behaving tourists).
You could also be spontaneous. I'd arrive with no accomodation booked anywhere I went, and just walk around checking where I wanted to stay (and negotiating the price).
---
Cheap Trips 💸
International travel will be cheap in 2021.
It already is:
Airlines will likely need to continue to offer low prices next year to entice people to fly again at all.
Accommodation prices have dropped significantly in many destinations too.
I had trip to Porto booked this for month (which I postponed as it changed to 'code orange') and found this Airbnb for €40 / night - an entire place, with a pool, 1min walk to the beach… in the middle of Summer!
I think that continue in 2021 too.
---
The roaring 20s followed the 1918 pandemic and the world entered a phase of euphoria. I believe 2021 will be the very start of that sort euphoria for international travel (for some of us).
What do you think? Are you looking forward to traveling to exotic places again, making travel plans… already abroad!? Or do you disagree? Let me know in the comments!
Cheers,
Dan 🤘